There are some things our members should know on how this forum works. I will post the things that you should know, so you won't keep on asking the same questions.
- If you like to post threads, make sure to use the search tool that is located in the navigation bar first on what subject you would like to post about to avoid duplicate threads. When there is a duplicate thread, we will lock it. When you have made sure that there is no existing thread on the subject that you would like to post, you may post a thread.

Click the "new post" button, as you can see in the picture above, to post a thread.
- If you like to report about a member of this forum that is doing a violation, or if a member is showing disrespect to his/her fellow members of the forum, click on the exclamation button. Please check the photo below.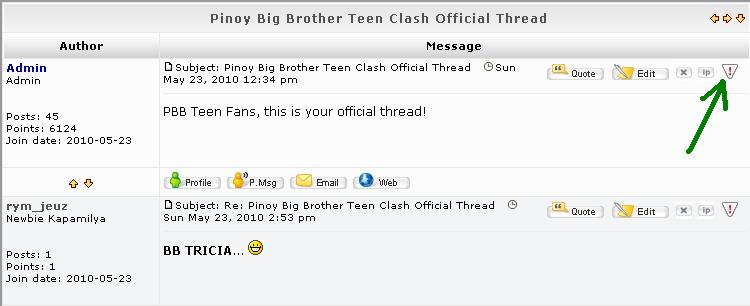 The report button is an exclamation button that is pointed by an arrow.
- If you like to reply on a thread, you could use two methods.
Click the "post reply" button beside the "new post" button. Please check the photo.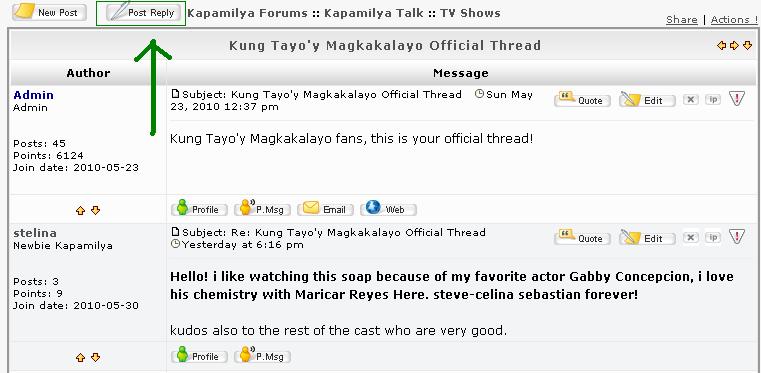 Or you could use our quick reply feature that is found in the bottom part of a thread.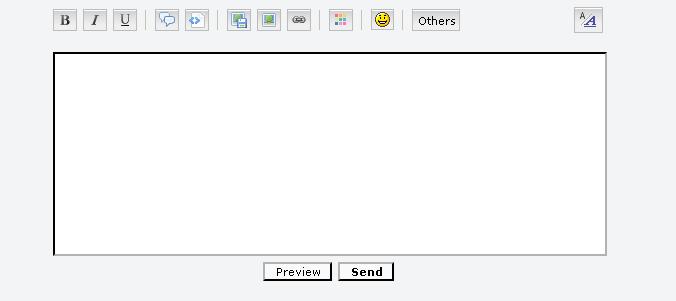 - Points determine how active you are in this forum. You will earn points by posting threads and replying on threads. We can't tell you how many points you could earn. So if you want more points, keep on participating in our forums.
- We delete duplicate posts as well. Please post only once. We don't tolerate flodding in this forum. That is the reason we have a 90 second pause in posts because we are avoiding flodding of posts.
If you have more questions about our forums, please do not hesitate to ask our admin, or our moderators. Thank you.